Compressport Unisex's Sweatbands 3D.Dot : Green Gables/S Pine (Pair) - WSTV2_616
Sorry, currently out of stock
Versatile wristband to wipe away sweat, dirt and tears during any multisport activities.
As many outdoor sportsmen quickly discover, it is often the small accessories which are the most versatile and useful. Our extraordinary anti-sweat wristband is no exception. Comfortable, light and efficient, it is woven from the same soft, durable fabric as our sock range and fits seamlessly around your forearm. Integrated ventilation stripes quicky wick away moisture so the band stays comfortable and smell-free. Our signature 3D.Dots provide the perfect surface to quickly wipe any sweat, dirt or stray hairs off your forehead and offer the added bonus of gentle micro-massage around your wrists. For extra inspiration and grip, fit the band around a drink bottle in the gym or ask Fred van Lierde for tips: he will tell you he even fits sweatbands to his elbow pads on the bike for extra comfort on the racecourse!
KEY BENEFITS
Ventilated and fast-drying microfibre weave which quickly wicks away sweat and moisture during sport
Optimal comfort and zero irritation thanks to the seamless microfibre and ergonomic design
Long-lasting and durable fabric suitable for the trials and rigours of all sporting activities and washing machine cycles
Product net weight
5.00 g
Compositions
98% Polyamide 2% Elastane
Wash & care instructions


HYDROPHOBIC
The water-repellent fibre wicks moisture away and evacuates sweat without absorbing it, even when excessive. No more uncomfortable heavy, damp clothing that irritates and doesn't dry.
SIZING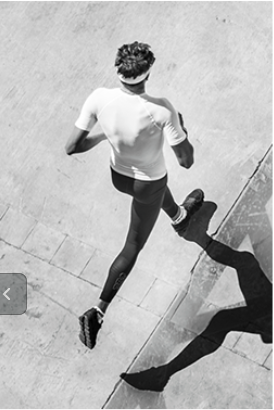 | | CM | INCH |
| --- | --- | --- |
| UNIQ SIZE | ALL | ALL |